Our mission is to lift people out of poverty by meeting their most basic and critical needs, and by creating opportunities that change the life trajectories for our marginalized neighbors.
OUR VISION : An End To Poverty on the East End
It is a little-known fact that behind the beautiful mansions and visible wealth in the Hamptons is a largely unseen community of people of all ethnic backgrounds. This community is comprised of people who work as domestics, seasonal workers, laborers, and local families that are struggling to survive.
These families are deprived of the opportunities and basic necessities that are often taken for granted by their neighbors. Many of their children spend their summers in the back of their parents' car waiting for them to be finished working. For this reason, our founder, Marit Molin, started Hamptons Art Camp (HAC) in 2018 with the goal of providing a creativity-based summer camp experience for children from underserved communities. HAC has welcomed more than 750 children over the last six summers and every year 40% of campers come from underserved communities attend tuition-free.
In early 2020, with the onset of the Covid pandemic, it was unclear if the camp would be held at all, so attention was turned to finding other ways to help. What became immediately clear was the need to feed families. With food banks strained due to increasing demand, this basic life essential came into focus, and we set out to raise money to provide for impoverished families. As our organization's mission expanded, we soon began operating under the name of Hamptons Community Outreach (HCO), with the art camp continuing as an important program offered each summer.
HCO knows that the shame of the poverty cycle, particularly in a wealthy community, can be overwhelming and disheartening. For that reason, we bring life-saving and life-changing essential services to those who need them most, meeting them where they are and working alongside them as they seek to create a better life.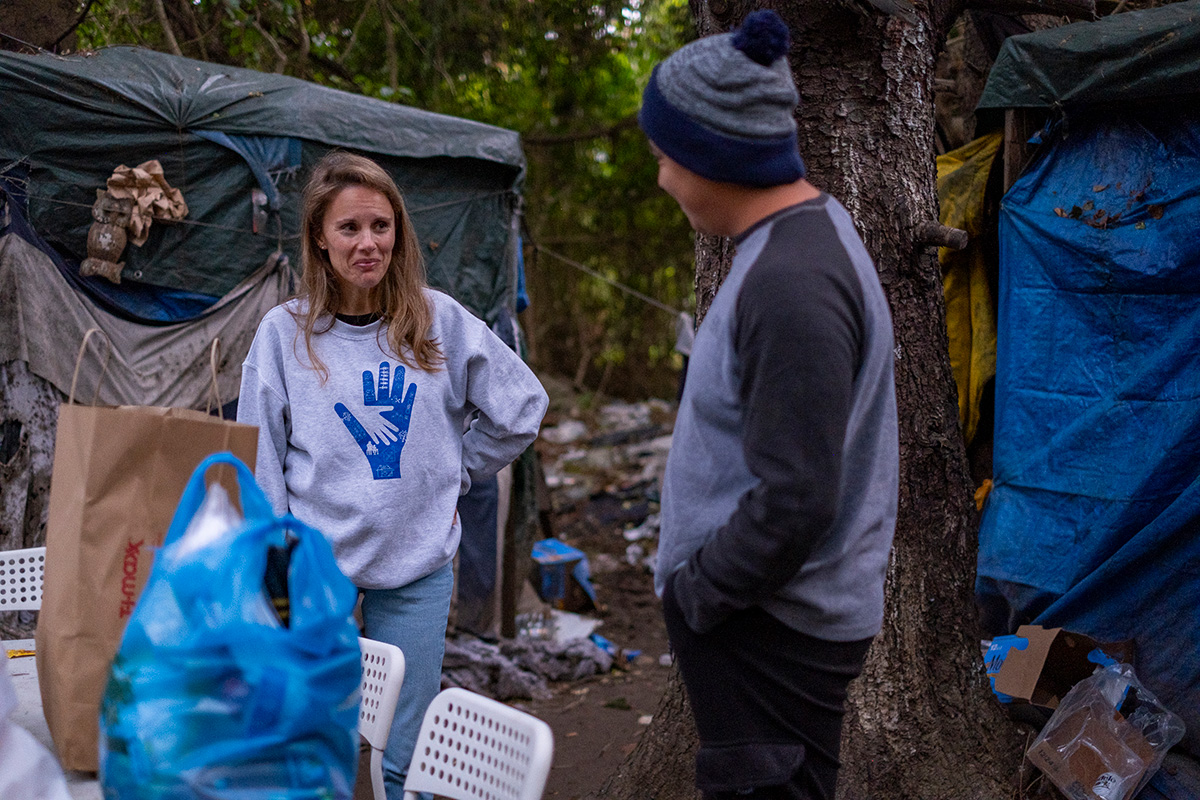 Focus on home repair, hunger, and crisis intervention

Prioritize children and support education

Bridge opportunity gaps to foster learning, growth, and joy
"I can't believe what has happened. Because I wrote an email to your organization, my friend got the surgery he needed for his eyes. You've changed his life. It's a miracle." Sharing her emotion, I said, "Jackie, you are the miracle! It is because you cared about your friend that this miracle happened."