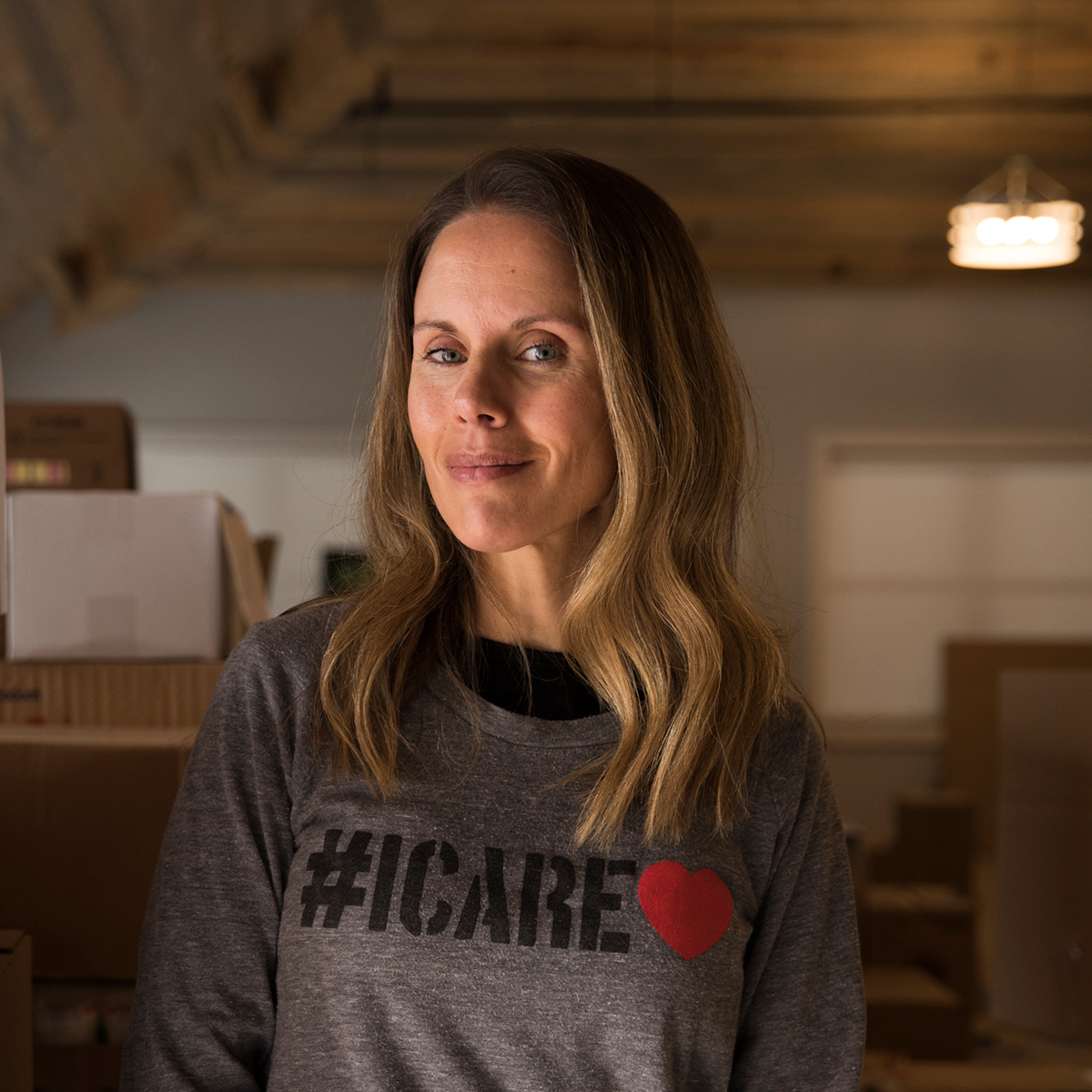 Founder & Executive Director
Ms. Molin is a licensed social worker and a therapist. In 2018, when Ms. Molin learned that there were many underserved children that had nothing to do all summer, she decided to start Hamptons Art Camp.
 The camp has been a huge success and will open its doors for the 7th time in the summer of 2024. Since its inception, 40% of all campers attend camp at no charge. In 2019, Ms. Molin started a Girl Scout Troop for 11 girls on the Shinnecock Reservation. She was the Troop leader for three years and was awarded the Outstanding Leader award for those three consecutive years by the Suffolk County Girl Scout Council.
At the onset of the COVID-19 pandemic, Ms. Molin saw that people were going hungry, which led her to raise more than $300,000, that was used to purchase 19,500 lbs of fresh produce, groceries for 250 families bi-monthly and 6,500 cooked meals from restaurants that were barely surviving the pandemic. During 2020, Molin added a tutoring program to help struggling underserved students. In addition, a home repair program was initiated after Ms. Molin witnessed how many children were raised in substandard housing. In many cases these children were exposed to black toxic mold and lived through the winter without heat.
 In the past three years, HCO has renovated 45 houses for families living in dire housing conditions. The home renovations have been life changing for these families.
 Since 2018, HCO has raised over $3.5 million and an excess of $2.1 million of in-kind donations.
Ms. Molin has also started a social media kindness movement called #ICARE❤️, which fundraises to meet the needs of low-income families in crisis situations. In 2021, Ms. Molin won the Distinguished Woman of the Year of Suffolk County Award. In 2022, Hamptons Community Outreach won Land Rover's Above and Beyond Service Award which granted them a new Land Rover Defender truck. She lives in Water Mill with her husband and two children. Ms. Molin holds a Master's Degree in Clinical Advanced Social Work from Columbia University.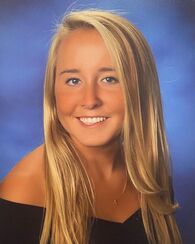 Assistant to Executive Director
After graduating from Denison University, Alyssa began working as an Executive Assistant in New York City. Her prior history of non-profit work ultimately drew her to HCO. She has worked in both Ghana and Nepal, setting up water purification facilities in various communities, and implementing an elementary school in a remote village. Born and raised in East Hampton, Alyssa offers a deep rooted connection to the local community. Her administrative skills and non-profit background have helped the founder and executive director of HCO tremendously since she joined the team. As a former collegiate runner and avid triathlete, Alyssa is constantly training for her next race. She recently ran the Philadelphia Marathon and qualified to run the Boston Marathon in 2024. Other hobbies of hers include traveling and spending time with friends and family.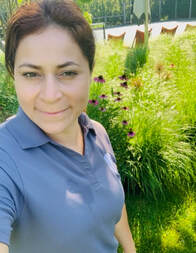 Food Delivery Coordinator
Elizabeth grew up In Ecuador where she pursued her studies in information technology but was unable to finish her education due to her move to the United States. She has been living in Southampton for 17 years. She has worked as a housekeeper and has developed strong skills in hospitality and customer service. Despite facing many challenges along the way, Elizabeth remains resilient and committed to her work. Her experiences have taught her the importance of hard work, determination, and adaptability. Elizabeth is responsible for coordinating the food deliveries that take place every Tuesday to 400 people. She knows the underserved community very well and is incredibly helpful with identifying their needs.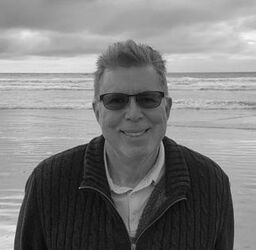 Chuck MacWhinnie was born on Long Island and attended Long Island University, and then joined the United States Air Force doing specialty work during the Vietnam war. After he was honorably discharged he began working for Verizon. He spent 30 years at Verizon, including 15 years as manager. After retiring, he started restoring homes and working in the classic car field. After a chance meeting with Marit Molin, he volunteered for Hampton's Art Camp in 2019 and has been with Hampton's Art Camp/Hamptons Community Outreach ever since. Chuck has a passion for helping people in need and continues to support the organization across many programs on a full time basis. Chuck is married with three children and four grandchildren.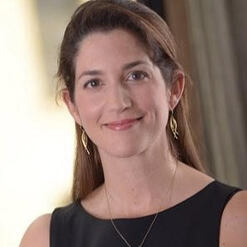 Teri joins HCO from the world of advertising where she worked for nearly thirty years in the role of business development in both full time and consulting capacities. Teri helped large agencies – such as Saatchi & Saatchi, Wunderman, Organic, Porter Novelli and Kirshenbaum & Bond – as well as many smaller boutique agencies across the US shape their offering to be more attractive to perspective buyers and create relationships with potential clients that were mutually beneficial. She has also applied her communication skills to non-profits such the national good government group, Represent Us, focused on passing anti-corruption legislation at state and local levels. She most recently co-chaired the donor outreach committee for Hayground School & Camp in Bridgehampton where more than half of students receive financial aid. After moving her family to the Hamptons from NYC full time during the pandemic and seeing the wealth disparity that is so acute here, Teri decided to use her powers for good with Hamptons Community Outreach and amplify the wonderful work of founder, Marit Molin. ​
Art & Curriculum Director
Virva Hinnemo, a native of Finland and Sweden, has been painting and teaching art on Long Island for the past eight years. Virva is currently represented by Anita Rogers Gallery in New York City. She works as a visiting artist in the East Hampton public school system and for nonprofits such as Guild Hall, The Parrish Museum and Wave Hill. She has created numerous unique workshops for Project Most after school program and was in charge of the children's summer camp at the Art Barge for the past three years. In 2019 Ms. Hinnemo was awarded a Pollock-Krasner Grant in honor of her active and long career as an artist. Ms. Hinnemo teaches art at Hamptons Art Camp' summer program as well as weekend workshops.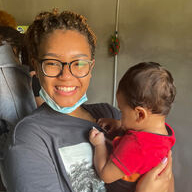 Leilani Robinson is 18 years old and will be a senior counselor at Hampton Art Camp. She graduated from Southampton High School in 2022 and is currently an undergraduate student at Emory University, pursuing a dual degree in civil engineering as well as english and creative writing. She is passionate about all mediums of art, environmentalism, and volunteering. Each camper's happiness and safety are her top priority as a senior counselor. Leilani looks forward to a fun and successful summer at camp!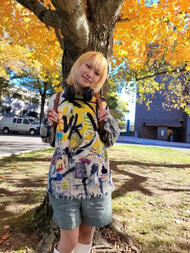 Han Le is a senior counselor at Hamptons Art Camp. She graduated East Hampton High School in 2020. Han is finishing up her bachelors degree in Gender Studies and Philosophy at SUNY Purchase and will then go grad school for Education. Han loves art as she sees it as an opportunity of expression and exploration. Through her years of working with children in art, Han has discovered time and time again that children are the masters of their craft and she is just there to provide a helping hand and gentle guidance when needed. The children at camp are Han's number one priority. Her goal is to make them feel happy, safe and comfortable. Han cannot wait for camp to start this year!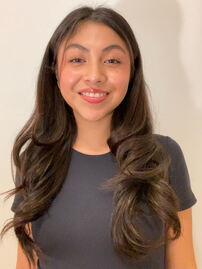 Shayla Lopez is a Sag Harbor local and and attends Walnut Hill School for The Arts. She is a rising junior and comes from a performing arts background, but loves visual arts as well. She is currently studying theater with a focus on singing, dancing, and acting. She loves spending time with kids and looks forward to being a role model for them this summer. She will offer a helping hand whenever they need, or serve as an extra player in their games. A fun fact about Shayla is that this past year she was in Junie B Jones The Musical, a children's musical put on by her school for kids in the Boston area. Her favorite activity with kids is teaching them how to make paper flowers. Shayla looks forward to coming back home this summer and making each kids experience at summer camp a little bit more magical.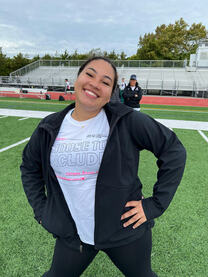 Sa'Naya Morris is a rising senior at Southampton High School. She wants to become a lawyer and help her community. Sa'Naya does a lot of work helping out with inclusion and diversity in Southampton. She also loves helping people with mental disabilities and special needs. Sa'Naya has two nieces who she loves dearly and spends a lot of time with. They do art, take walks, go to the playground, and have fun a lot of fun together. Sa'Naya is super excited about joining the Hamptons Art Camp team this summer!